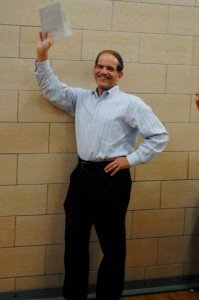 Stamps have been a passion of mine since I was six years old, when my Dad first introduced me to collecting. I was fascinated by the beautiful pictures and the stories they tell about world geography, history, culture and ever changing political boundaries. My father patiently explained the history and meaning behind all of the stamps that he gave me to get started. He painstakingly showed me how to use tweezers to handle the stamps and hinges to mount the stamps in albums. Later, I would show them to other people to explain these fascinating stories. When my dad passed on, he left me his modest business, which was little more that a hobby with a few dozen customers that bought stamps. When my son was 12 years old, he said "Dad, you really should get on the Internet and get a website". I told him I didn't have the time for that. So he said "I'll do it" and www.hungarianstamps.com was born. We now have over 400 customers located in every continent in many countries all over the world.
The stamps of Hungary are what started this business and in my opinion continue to provide some of the most interesting stamps in the world to collect. They have a rich philatelic history going back to 1867 when the first stamps were used in Hungary. These stamps were actually Austrian from the Austro-Hungarian empire. The first stamps printed in Hungary were of the emperor Franz Josef in 1871. The next two groups of stamps are enticing because they have many different varieties, providing the opportunity for collectors to make complete collections of just these two groups of stamps. The first is the "Numeral" issue stamps, which were printed from 1874 to 1899. There were 14 different groups of stamps with different watermarks and different perforations, making each type of stamps distinctively different. The next is the "Turul" issue of stamps from 1900 to 1916. These are very attractive stamps, with 7 different groupings and approximately 120 different stamps. Both Numeral and Turul issues are appealing to collect and are the subjects of separate monographs.
Another historically rich area of Hungarian collection is the occupation series of 1919. After World War I the external regions of Hungary were occupied by France, Romania and Serbia. There were several hundred stamps issued within 10 series of occupation stamps which were locally used in the areas of Arad, Debrecen, Temesvar, Baranya and Banat Bacska. This philatelic study is enmeshed in the historical significance of the time. and includes occupation government overprints on stamps as a reflection of shifting political boundaries. Many of these stamps, if genuine, are quite expensive. There have been extensive forgeries made of these stamps and books have been written on how to distinguish the real stamps.
Each of these philatelic topics Numerals, Turuls and Occupations will be covered in more detail in future discussions with the rest of Hungarian philately providing many more captivating stories planned in the future.