HSE On the Road (or Sea)  to  Martha's Vineyard
September on the island of Martha's Vineyard is a glorious time of year and September 17th was exceptional.   It was the perfect day for Alan and Diane Bauer of the Hungaria Stamp Exchange to sponsor a presentation on Eastern European Stamp Collecting.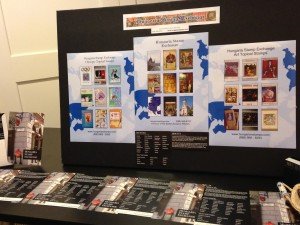 The Community Room at the Oak Bluffs Public Library was a delightful venue for the presentation.
The Eastern European Postal Stamps presentation focused on the enduring stamps of the "Dead Countries of Central Europe" and was enlivened by audience participation and interest in the ebb and flow of the borders of these countries that no longer exist but previously issued their own postal stamps.
Participant stamp collectors and aficionados of regional geography and history               alike came to ponder the question:
"What do Central Lithuania, Cilicia, Crete,
,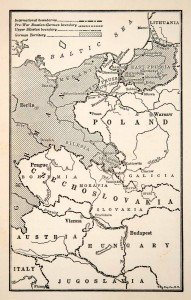 Danzig, Memel, Eastern Silesia,
Epirus, Hatay, Istria, Ljubljana, Eastern Rumelia,  Thrace,
Istria, and Trieste – Zone A/B have in common?"    **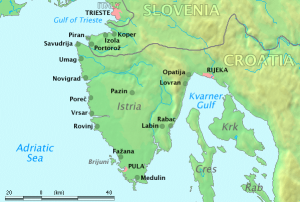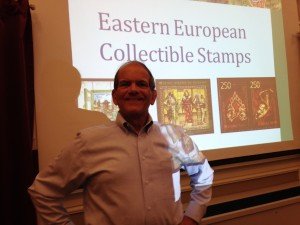 After participating in a game of Stamp Trivia to win prizes, all were winners that day.
We hope you  enjoy some of our event photos .
We extend a hearty thank you to the participants and the programming staff at the          Oak Bluffs Public Library.
**And the answer is….
" All of these countries/sovereignties no longer exist and are now part of other countries. They have all issued their own postal stamps which endure over time for collectors."
And be sure to check out our online store for stamps of these "Dead Countries" including some beautifully cancellations on the stamps of Memel!