What do Olympics, Sports and Music have in common?
Each requires practice, patience and striving for perfection and ….
They are all depicted on the stamps of Eastern Europe!
Dear Friends & Philatelic collectors,
As we launch into the beginning of summer, we here at Hungaria Stamp Exchange hope you are enjoying your continuing philatelic journey. We extend our appreciation for your support of the many magnificent topical and country stamps of Eastern Europe as part of your stamp collection process. With that in mind we are pleased to offer this newsletter on the Olympics, Sports and Music stamps of Eastern Europe.
Modern Era Olympics are well celebrated on the stamps of Eastern Europe and what could be more fitting than a review of these offerings in light of the most unusual circumstances for the 2020 Summer Olympics. First being scheduled during a global pandemic and now finally being played in 2021. We wish for success for each and every athlete at the Summer Games this year.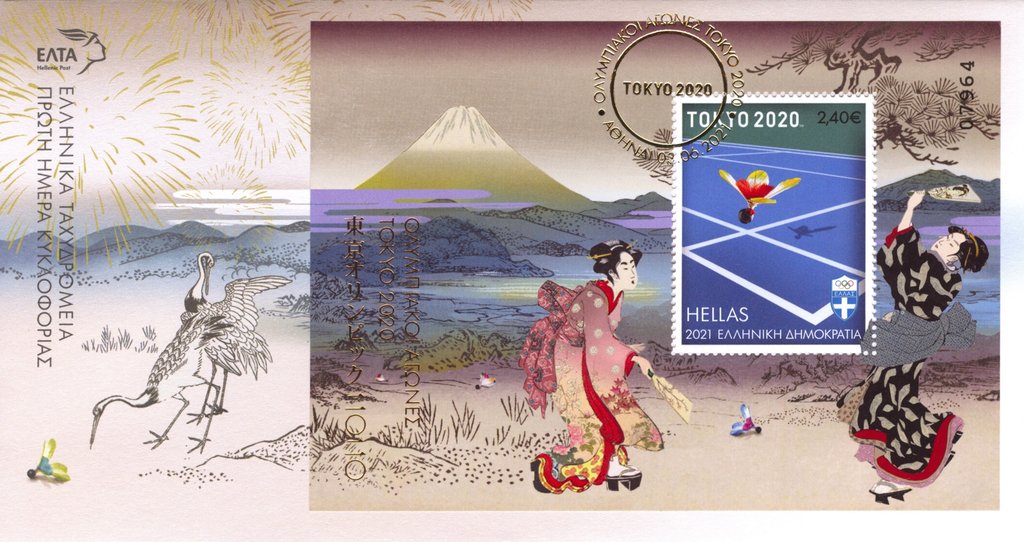 Philately and the modern day Olympics have a symbiotic relationship starting with the first modern day Games held in Athens in 1896 when Greece issued a series of stamps to mark the occasion. These stamps actually contributed to the financial success of the event which had been impacted by the financial and political crisis of the times.
Demetrios Sakorafos, the founder of the Greek philatelic association, had the idea of issuing a set of commemorative stamps with a nominal value higher than that of common postage stamps, with the proceeds going toward the fund for holding the Olympic Games. The stamps, with designs featuring ancient Greek athletic competitions, earned a considerable sum of money and the Greek Post became the first sponsor of the Modern Day Olympic Games. Initially only the Olympic host countries issued stamps to commemorate the Olympics. This tradition later ended when other countries alongside France issued stamps for the 1924 Paris Olympics. As the Olympic movement gained in popularity, interest in commemorative stamps grew among philatelic collectors. More stamps were published featuring specific athletes and sports. For more philatelic information on the Modern Day Olympics please refer to an earlier HSE Newsletter on Philately and The Modern Era Olympics.
Soviet stamps issued for the 1980 Moscow Olympics featured various sports and Olympic venues: the Krylatskoye Rowing Canal, the cycling track, and the sailing center, as well as Red Square and the 1980 Olympics mascot, Mishka the Bear. When more than 50 countries boycotted the games, these countries also cancelled their planned postage stamp issues or destroyed the issues printed. (As a trivia question, who can remember why countries including the United States boycotted the 1980 Summer Olympics is Moscow?)
Continue reading

"Summer 2021: Olympics, Sports & Music"