We have exciting news!
The Kosovo year sets have traveled from Kosovo to Slovenia, maneuvered through the customs gridlock at JFK airport, and then braved two hearty New England blizzards to be available for your stamp collecting enjoyment. If you take a few minutes to gaze at these beautiful stamps, we are sure you will agree it was well worth this amazing journey!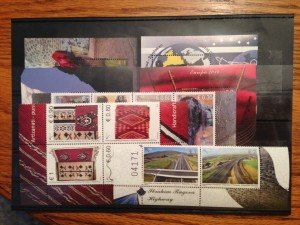 View more information on the Kosovo 2014 New Issues.