It's finally 2021 and time for Hungaria Stamp Exchange to share our philatelic celebration of the potpourri of new issues from Eastern Europe. We at HSE hope our philatelic friends both Country and Topical collectors alike will delight in some of the exciting new issues of 2020.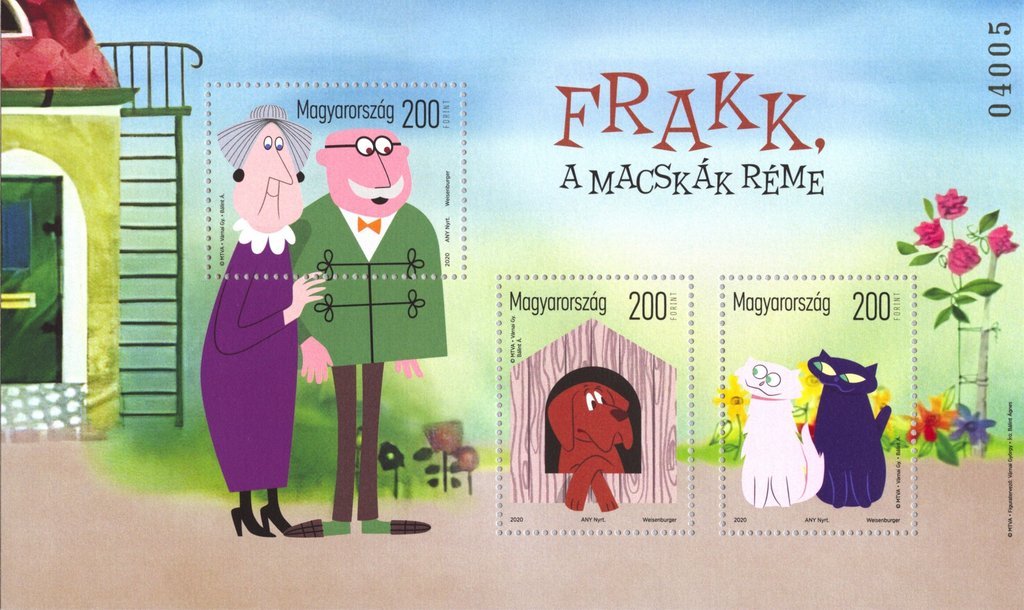 Our Country collectors will find full 2020 Year Sets available for Hungary, Slovakia, Czech Republic, Croatia, Bulgaria, Moldova, Belarus with a special HSE welcome this year to Armenia.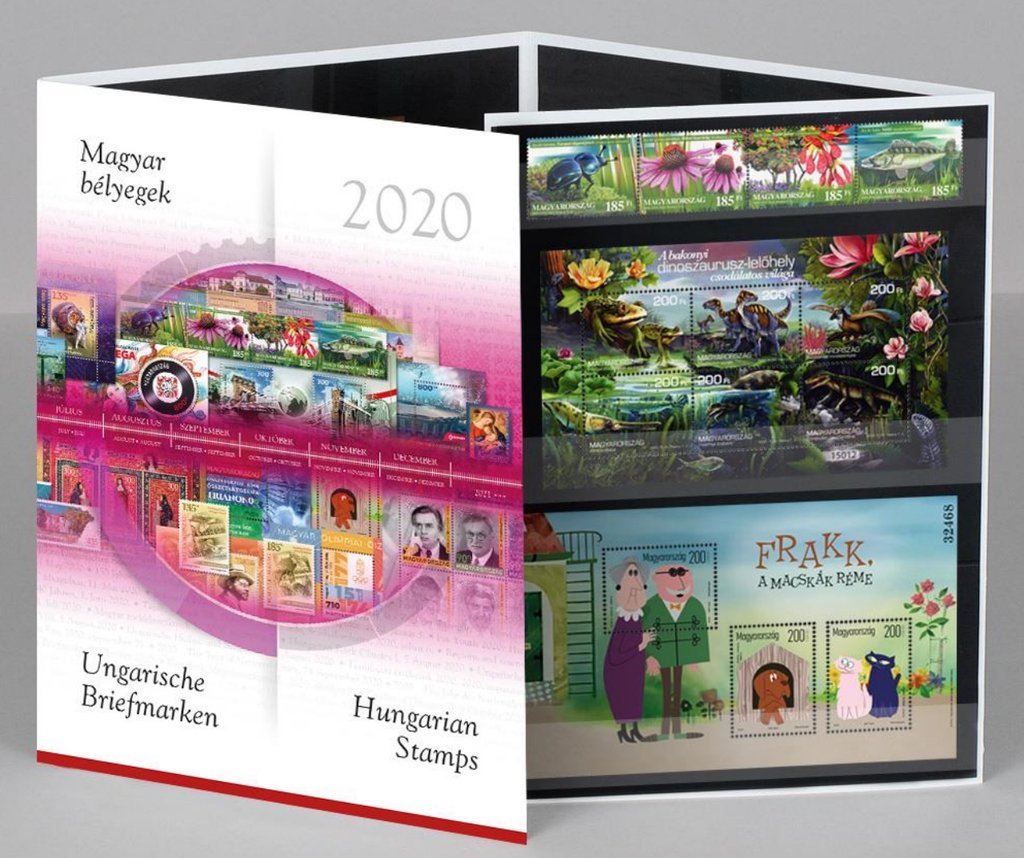 Topical collectors can find Cats (including "The Terror"), music (from Beethoven to Rock), Covid-19 and first responder philatelic issuances. Not to mention that many of us are delighted to find the continuation of some of our favorite series such as Europa with Ancient Postal Routes, Gastronomy and Viticulture, Saints and Blesseds and Social Action: Climate Change and Children's World Stop Bullying.
An extremely important offering we can all enjoy this year is the 75th Anniversary of the United Nations from Slovakia. While the adventurer inside all of us can enjoy newly issued Crypto stamps from Croatia, the humorist will enjoy the cartoon stamp from Armenia.
COVID 19
With a worldwide pandemic raging, the postal authorities of Eastern Europe rose to the occasion with the issuances of individual stamps and souvenir sheets to help fight Covid19 and honor health care and rescue workers. In support of these efforts, HSE is offering COVID and other health related issuances of 2020 from Czech Republic, Slovakia, Ukraine, Bosnia, Tajikistan, Kyrgyzstan and Armenia.
Other Health related stamps of interest are the 2020 Moldova issuance Of Personalities that Changed the World: Florence Nightingale and Slovenia National Volunteer Week.
Climate Change and the United Nations
2020 ActNow: Campaign Against Climate Change is a global call by the United Nations for individual action on climate change. The campaign is part of the UN's coordinated efforts to raise awareness of climate change, strengthen actions, and accelerate the implementation of the Paris Agreement. Both Slovakia and Croatia have issued stamps in support of the fight for Climate Change.
And what better time for the United Nations to reach out to the world, then on their 75th Anniversary of their founding! Slovakia has released an issuance celebrating the 75th Anniversary of the Founding of United Nations.
Social Action & Children's World: Children and Stamps: Stop Bullying issuance from Greece, Children's World Slovakia Pygmy Animals and Armenia Children's Philately – Cartoons.
Music
Eastern European 2020 stamp issuances ranged from Classical Composer and Pianist Ludwig van Beethoven to stamp series of rock musicians.
Countries that issued stamps to honor the 250th Birthday of Beethoven include Croatia, Hungary, Bulgaria, Bosnia (Serb), Moldova and Armenia. Beethoven was also included in the 2020 Moldova issuance Of Personalities that Changed the World. His music is well-known for its clarity of form, impressive melodies, majesty, and striking rhythm. When his long-lasting progressive hearing loss resulted in complete deafness in 1819, this did not stop him from composing some of his best works, such as the magnificent Symphony No. 9.
Croatian musicians OLIVER DRAGOJEVIĆ, TOMA BEBIĆ and DINO DVORNIK are celebrated in 2020 with a whimsical set of stamps and First Day Cover focusing on the recording disk. And just in case anyone missed the 2018 Music issuances of Croatia, internationally recognized musicians of Vice Vukov, Arsen Dedic and Ivo Robic were also celebrated on disk stamp issuances.
Magyar Posta launched a new series of stamp topics entitled Hungarian Rock Classics. The first rock band is Omega: Girl With Pearly Hair. The Omega Kossuth and Ferenc Liszt Prize-winning rock ensemble was formed in 1962. Their best-known compositions prove to be lasting, touching every generation. Omega is an iconic figure of Hungarian light rock music.
Czech Post celebrated a music issuance with a stamp and booklet of Ivan Mládek's artwork commemorating the 50th anniversary of the formation of Ivan Mládek Banjo Band.
Art On Stamps
Ferdinand Katona . The harsh but beautiful countryside of the High Tatras and the surrounding Spiš region was the area where Ferdinand Katona (Nathan Kleinberger) grew up in Slovakia in the second half of the 19th Century. Katona owed his education and fine art experience to Ladislav Mednyánszky who he met and stayed with in Strážske. He studied at the Hungarian Royal Drawing School, the Art Teachers' College in Budapest and the Académie Julian in Paris. He focused on landscape painting, in particular the High Tatras.
Ladislav Vychodil (1920 – 2005) often considered to be the founder of Slovak professional stage design
Czech Post Art Series includes Works of Art on Postage Stamps: by Josef Vyleťal, Grigorij A. Musatov, Joseph Leisler and Josef Capek.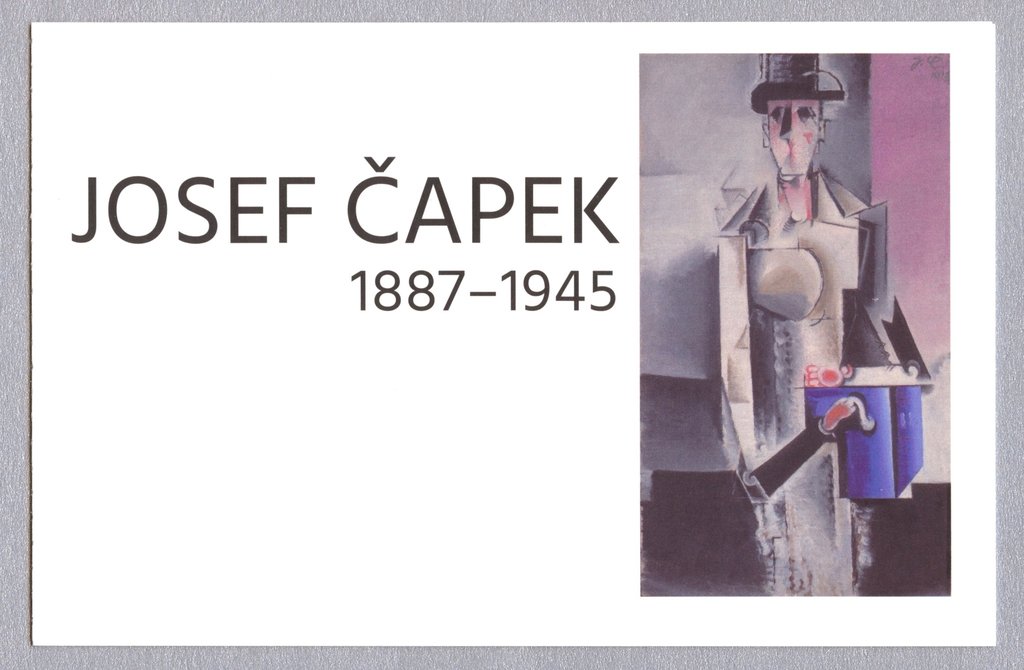 Armenia Postal Issuances of Art stamps include a wide range of topics from the 150th Anniversary of impressionist artist Yeghishe Tadevossian with his painting of the "Canal and Gondola" to the 100th Anniversary of Jan Jansem haunting painting of "Man, Woman, Child" a representation of the Armenian Genocide.
Slovak Applied Arts on Stamps Series: includes works from the The Golden Suzanne Collection from the Zlatno Glass Factory, A Gothic Goblet Decorated with Glass Drops from Bratislava and Roman Glass from Zohor.
Gastronomy & Viticulture
Two exciting additions to the Eastern European Gastronomy Collection this year is the Traditional Gastronomy in the Mediterranean, Set of four stamps issued by Greece which includes Spanakopita (Spinach pie) Octopus, Lamb, and Moussaka and the Protected Food of Croatia set of three stamps.
Croatia issued PUMED – TRADITIONAL MEDITERRANEAN GASTRONOMY, The Rab Cake is so much more than a dessert made of meticulously chosen local ingredients: almonds, aromatic lemons, and tart cherry liqueur, with a touch of the sun. It tells the history of the town and the island where every stone house remembers dozens of generations.

Viticulture is the cultivation and harvesting of grapes. Viticulture in Slovakia Set issued in 2020 is a delightful Joint issue with Malta devoted to Skalický rubín, a unique branded wine. Vines have been grown in the area surrounding what is today Skalica from as early as the Great Moravian Empire. This has been confirmed by the discovery of viticulture knives from the 9th century that were found in a burial ground at Kopečnica.
Saints & Blesseds
Hungary continued its traditional series of Saints & Blesseds in 2020. "Pious Elizabeths" sheet is issued in honor of Elizabeth of Hungary, Elizabeth of Töss and Saint Elizabeth of Portugal.
Centenary of the Birth of Saint Pope John Paul II
Magyar Posta is commemorating the centenary of the birth of Saint Pope John Paul II by issuing a souvenir sheet in 2020. Slovakia is honoring the 100th Anniversary of the Birth of Pope John Paul II (1920 – 2005), in a Joint issue with Poland.
Croatia Honors the 1600TH ANNIVERSARY OF THE DEATH OF ST. JEROME One of the most educated and most celebrated men of his time, St. Jerome had a hot temper and led a restless life. St. Jerome had become a myth and a legend even in his lifetime. In the most beautiful and best-known story about Jerome, he removes a thorn from the paw of a lion, who then devotedly follows him around.
The 1150th Anniversary of the Consecration of St. Methodius, Archbishop of Great Moravia and Pannonia
Transportation: Rail and Air
Locomotives
In 2020 Croatia introduced an engaging sheet of locomotive stamps. Rail transport was introduced in Croatia in 1860. For the next one hundred years trains were pulled exclusively by steam locomotives, becoming uneconomical over time in comparison with electric and diesel engines. In the mid-1950s, the Community of Yugoslav Railways also started modernizing its vehicle fleet, which led to the introduction of the first diesel-electric locomotives in Croatia. In addition to the souvenir sheet a unique FDC was issued with a special locomotive postal cancellation and cache.
Funicular
2020 Hungary issuances include the 150th Anniversary of the Buda Castle Funicular Railway and the 50th Anniversary of the Zugliget Chairlift.
And who could possibly resist the stamp issuance of the Bicycle from Armenia.
Animals: Dinosaurs & Cats
The Wonderful World of The Bakonyi Dinosaur Site II . Magyar Posta is continuing its series presenting the wonderful world of the Bakony dinosaur site. Armenia includes the issuance of Basilosaurus and Diplodocus as part of its Flora and Fauna series in 2020.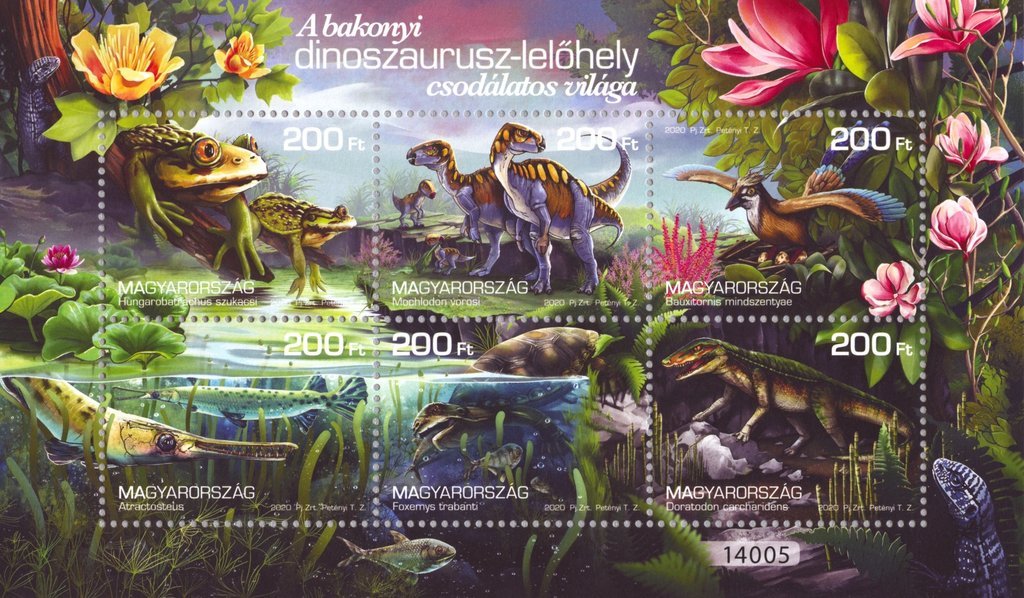 Greece has issued an endearing Christmas stamp of Cat and Dog to greet you, while Hungary has issued the Children's story of the Terror of Cats! While other countries of Eastern Europe had issued every type of cat in between.
Explorers & Adventurers
Ferdinand Magellan Reached The Pacific Ocean 500 Years Ago issued by Hungary.
For Youth 2020: The First Hungarian Space Flight was 40 Years Ago. It is 40 years since the first Hungarian spaceflight took place, which Magyar Posta commemorates with a stamp miniature sheet issue. The surcharge is to support youth stamp collecting.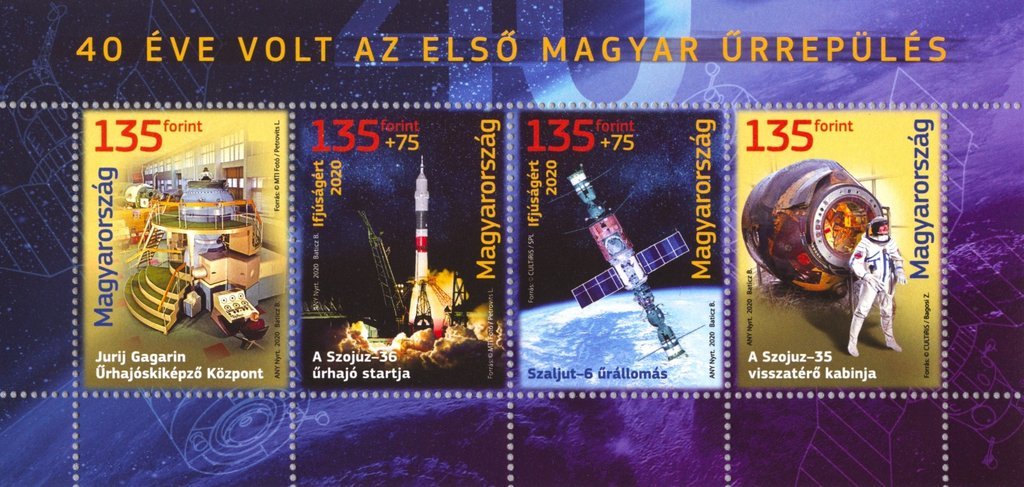 Sports & Olympics
Slovakia issuances include Philatelic Olympics and Paralympic Games Tokyo.
Hungary Sport Philatelic Issuances include a recognition of the 34th European Water Polo Championship as well as a celebration of the 125th Anniversary of the Hungarian Olympic Committee.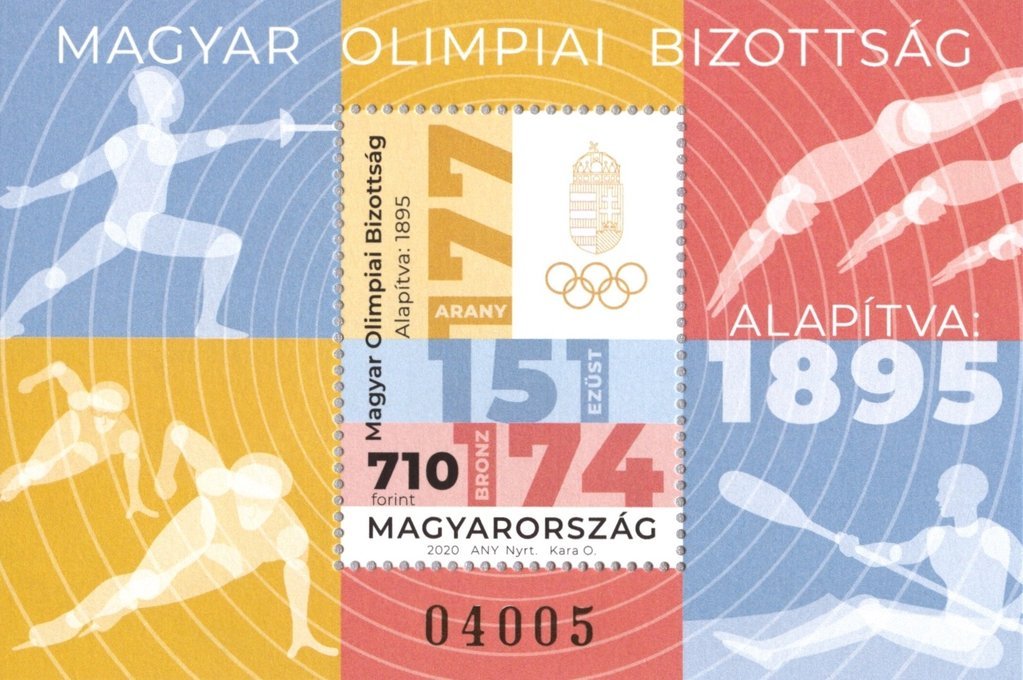 Slovakia issuances include a very unusual issuance in celebration of the sport of Falconry.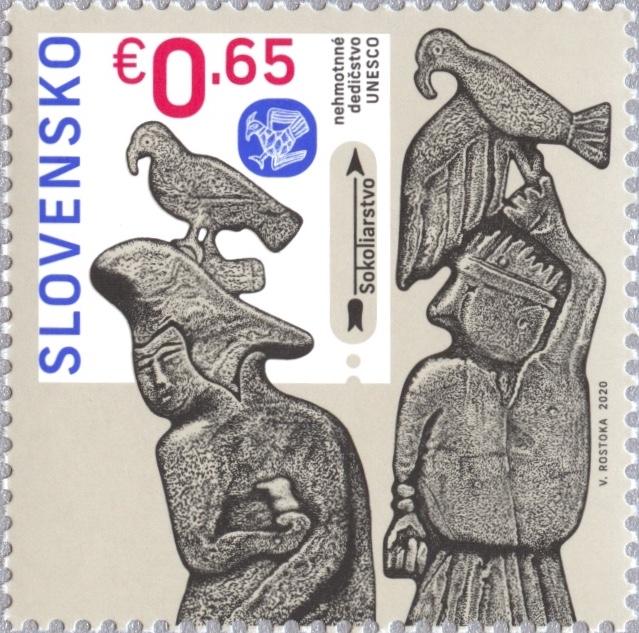 Tourism & Travel
2020 Stamp Issuances from Croatia include Undersea Set and Natural Wonders of Croatia.
Armenia celebrates its Historical and Cultural monuments with stamp issuances of Agarakadzor Bridge over the Arpa River and the Monastery of Marmashen. Armenian Cultural heritage in the Asian region is celebrated on the stamp issued of the Church of St. Gregory the Illuminator in Singapore.
Hungary declares 2020 the Year of National Unity in connection with the centenary of the Trianon peace treaty and Magyar Posta issues a stamp block. The Trianon peace order after World War I annexed two-thirds of the territory of historic Hungary to a neighboring country and the redrawing of the country's borders meant the loss of its homeland for 3.3 million Hungarians.
At the same time, fields, forests, gold, silver and salt mines were relinquished to neighboring countries. Added to this shock, Hungarians further suffered from the Nazi and later the Soviet occupation. After all the selfishness and hatred that caused a series of tragedies, Hungarians become more aware of belonging, helping each other, working together and sharing common values; giving rise to the ability to nurture and celebrate culture and traditions.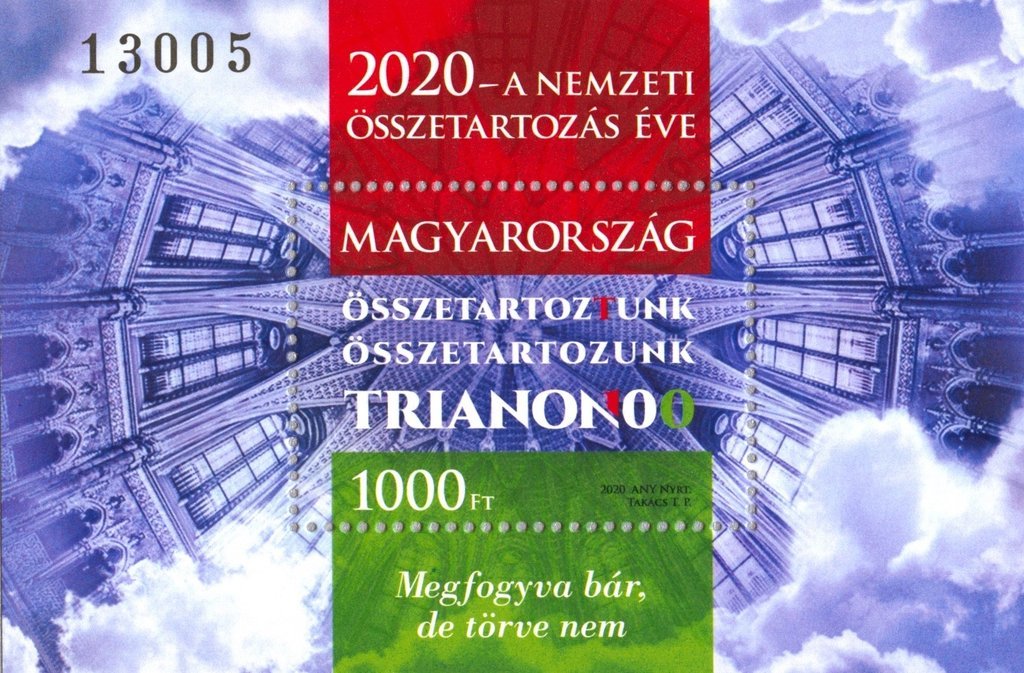 The stamp block and envelope show the dome hall vault of the Parliament with the clouds of the sometimes cloudy and sometimes sunny sky above. On the frame drawing of the stamp block and on the envelope, is the line of Mihály Vörösmarty's Phrase "Caught, but Not Broken", which includes the Hungarians' instinct for survival.
Joint Issues
REPUBLIC CROATIA – REPUBLIC OF IRELAND JOINT EDITION, RIJEKA Croatia presides over the European Union in 2020 and its city that will be the European Capital of Culture is Rijeka! Nested within northern coastal Croatia's stunning landscapes, Rijeka is a place beaming with life and a bastion of free-spirited, peaceful coexistence and progressive thinking. Having developed under no less than seven different countries within the last hundred years, Rijeka and its residents offer a plethora of cultural and historical heritage sites, testifying to Europe's profoundly turbulent history.
This port of diversity, where the Mediterranean and Central Europe meet, hosts a rich cultural program showcasing Rijeka's identity, at the same time offering a coalescence of European culture. Along with Rijeka, the Irish city of Galway also bears this prestigious title of the European Capital of Culture in 2020. Galway is located on the West Coast of Ireland situated on the Wild Atlantic Way. It is well known for its cosmopolitan atmosphere, the kindness of its people, and for its status as the cultural hub of Ireland.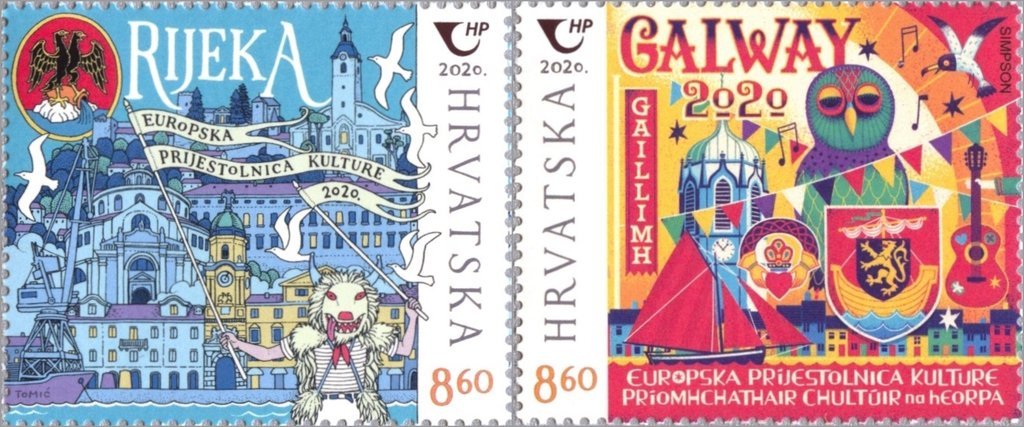 JOINT ISSUE BY CROATIA AND THE PHILIPPINES, FORT SANTIAGO, INTRAMUROS is a Magnificent sheet Celebrating St. Michael's Fortress ŠIBENIK. Fort Santiago, Intramuros fort is notable for being a headquarters of the armies of several foreign powers in Philippine history, including the Spanish (1571 to 1898), the British (1762 through 1764 during the Seven Years War), the Americans (1898 to 1946), and the Japanese (1942 through 1945).
Europa
Europa are special stamp issues offered by European Postal administrations to promote cooperation across postal domains and philately. These stamps help build awareness of common culture, roots and history of Europe.
Europa 2020: Ancient Postal Routes
Eastern European offerings are very special this year as Europa 2020 celebrates Ancient Postal Routes which were the primary way in ancient times of connecting together the peoples of differing cultures and geographies.
Romania Europa 2020. The need for mail transport dates back to ancient times, notably the Roman Republic with the introduction of horseback mailmen service for fast mail and carriages for heavy transport mail. During Roman times the beneficiary of this service was the emperor, his family members and high ranking officials. There were regulated stops at fixed distances with stations and relays for feeding, horse changing and layovers. Later, individuals could also be transported by post chaise.
Hungary Europa 2020. In the territory of Hungary at the time of Louis the Great in the 14th century, guilds established postal routes, which, besides their own correspondence, carried the letters of private individuals, while travelling merchants and craftsmen took the messages and orders of customers to distant places. One of the most well-known postal routes was that of the butchers. Armed drivers escorting cattle from the Hungarian Great Plain to markets abroad carried the correspondence of the cities and their burghers based on individual instructions. The main motifs of the stamp designs are a brass sign used by the butchers' guild to officially summon meetings and a horn.
While 2020 left many of us "huddled at home" in light of a global pandemic, we have heard from many philatelic friends of time spent renewed with their passion for stamp collecting. Heading into the next few weeks of winter, what better topical than to share "a little love" from our special Valentine's collection.
From all of us at Hungaria Stamp Exchange, we wish you a brighter 2021 with renewed philatelic energy.
With all best regards,
The Bauer Family
Hungaria Stamp Exchange